Automatic Lens Analyzer
Fully Automated Lensmeter with a Full Range Spectrometer
The SOLOS lensmeter and spectrometer has the ability to automatically detect, measure, and mark single vision, progressive, and other multifocal lenses glazed in a spectacle frame or as uncut lenses. With a single touch, SOLOS automatically positions each lens, detects the lens type and performs comprehensive measurements.
Watch this SOLOS overview
Product Features
SOLOS Features
Automated, One-Touch
Operation
Lens Mapping with
Distortion Map
Automatic Lens
Type Detection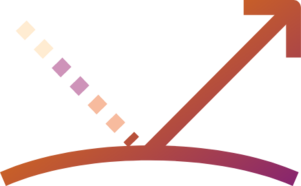 UV-A, Blue Light and
Visible Light Transmittance
Measurements
Extended Measurement
Range (Up to +/- 20D)
SOLOS Training Videos
Advanced, accurate lens analysis with the touch of a button
Ready to learn more?

Contact us today
SOLOS SPECIFICATIONS

Measurement Range

Sphere Power

-20D to +20D (step 0.01, 0.125, 0.25D)

Cylinder Power

-10D to +10D (step 0.01, 0.125, 0.25D)

Cylinder Axis

0 to 180° (step 1°)

Addition Power

-4D to +4D (step 0.01, 0.125, 0.25D)

Prism Power

-10D to +10D (step 0.01)

PD Measurement

Monocular/Binocular

Cylinder

– / +

Other

Spectrometer

315nm – 800nm

Automatic Marking

Optical Center and Axis (framed glasses or uncut lenses)

Other

Dimensions

(W)245mm x (H)450mm x (D)354mm

Weight

Net Weight: 8kg
Cables and user manual: 2kg
Packaging: 3.2kg

Printer

Internal (Thermal)

Screen

7 inch Touch Screen LCD/16M colors

Light Source

Green e-line source

Working Conditions

10°C to 40°C

Power Supply

AC 100 – 240V — 50/60Hz

Classification

Class I Medical Device – EU Regulation 2017/745

Standards

ISO 8598

Data Connection Output

LAN, Wi-Fi
SOLOS Brochure
Refraction Solutions Brochure
Related Articles