Topcon Achieves ISO 27001 Certification of its Harmony® Clinical Data Management System
Company Successfully Completes Rigorous Certification Process, Confirming Its Commitment to the Highest Level of Data Security and Integrity
OAKLAND, NJ DECEMBER, 2021 – Topcon Healthcare, a leading provider of medical devices and software solutions for the global eye care community, is pleased to announce that it has obtained ISO 27001 certification of its Harmony® Clinical Data Management System. The certification was performed by Schellman & Company, LLC, an ANAB and UKAS accredited Certification Body based in the United States.
ISO 27001 is a globally recognized standard for the establishment and certification of an information security management system (ISMS). The standard specifies the requirements for establishing, implementing, operating, monitoring, reviewing, maintaining and improving a documented ISMS within the context of the organization's overall business risks. It sets forth a risk-based approach that focuses on adequate and proportionate security controls that protect information assets and give confidence to interested parties.
By achieving ISO 27001 certification for Harmony®, Topcon has demonstrated that its robust data management application meets the most stringent requirements for data integrity. Harmony®, a next generation data management system for eye care specialists, is a browser-based software application for on-site or cloud-hosted environments, that allows eye care providers to connect all of their diagnostic instruments, regardless of manufacturer, into one secure, web-based platform.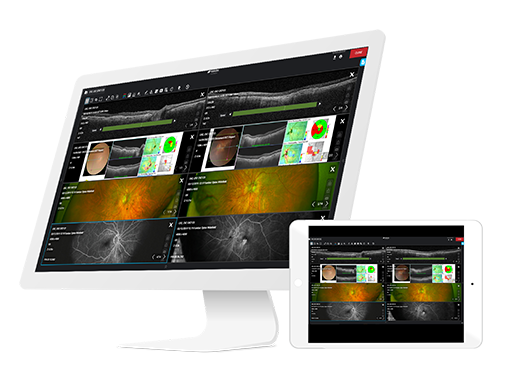 "We are very pleased to achieve ISO 27001 certification of our Harmony® Clinical Data Management System. This recognition demonstrates our commitment to providing our customers with the highest level of information security available today. It certifies our operational excellence and demonstrates that we run the proper controls for confidentiality, integrity and availability for our Harmony® SaaS application. I would like to congratulate the team that made this happen," stated Akifumi Baba, President of Topcon Healthcare Solutions.
About Topcon Healthcare
Topcon Healthcare sees eye health differently. Our vision is to empower providers with smart and efficient technologies for enhanced patient care. Keeping pace with the ever-changing landscape of the healthcare industry, we offer the latest integrated solutions including advanced multi-modal imaging, vendor-neutral data management, safe distancing and ground-breaking remote diagnostic technology. A globally-oriented business, Topcon is focused on developing solutions towards solving societal challenges in the mega-domains of healthcare, agriculture, and infrastructure. In healthcare, these challenges include increasing eye disease, rising medical costs, access to healthcare and physician shortages. By investing in value-driven innovations, Topcon works to enable people to enjoy good health and a high quality of life.
About Schellman
Schellman & Company, LLC is a leading national provider of attestation and compliance services – and the only company in the world that is a CPA firm, an ISO Certification Body, a globally licensed be PCI Qualified Security Assessor Company, a HITRUST assessor, and a FedRAMP 3PAO. Renowned for expertise tempered by practical experience, our professionals provide superior client service balanced by steadfast independence. Schellman's approach builds successful, long-term relationships and allows our clients to achieve multiple compliance objectives using a single third party assessor.
Contact:
Christina Kirby
Director, Product Marketing Americas Topcon Healthcare
E-mail: [email protected]
MCA #4629