Topcon Corporation is a global leader in the development and manufacturing of technology designed to address society's greatest challenges in the fields of healthcare, infrastructure, and agriculture. Topcon specializes in integrating optical, mechanical and electronic technologies to serve these industries.
The growing global population is what drives us to develop solutions for a sustainable tomorrow. By contributing to these industries, we're making it easier to detect and treat diseases, build cities, and produce the food needed to feed our growing world.
HEALTHCARE
Topcon Healthcare addresses eye disease among the aging population by empowering providers with advanced imaging, diagnostic solutions and intelligent data technology.
INFRASTUCTURE
Topcon addresses rising infrastructure demand and shortage of skilled labor by enhancing the automation of the construction process for improved productivity and quality results.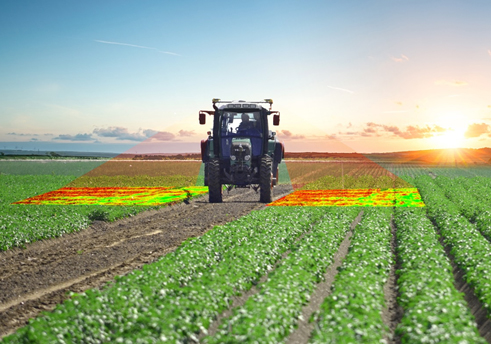 AGRICULTURE
Topcon addresses global population growth and resulting food insecurity by improving efficiency and productivity of farm operations through enhanced precision automation and data solutions.
Satoshi Hirano
President & CEO
Topcon Corporation
Topcon for Human Life
We believe that everyone is entitled to a better quality of life. Now, and into the future. Access to eye health screening and diagnosis, sustainable food systems, roads, housing and transportation are essential to thrive.
We can enhance people's lives by empowering eye health, infrastructure and agriculture to keep up with demands of our growing world
The Topcon Promise
Topcon is dedicated to enriching human lives by helping to solve sustainable societal challenges. We focus on healthcare, agriculture and infrastructure which are the foundations of human life.
The Topcon Way
Topcon operates it's global business through our company values and principles.
We focus on delivering leading-edge technology to empower the industries we serve through excellence in innovation and manufacturing processes.
We respect diversity and are proud to collaborate across our global organization.
Topcon is committed to applying honesty and integrity in all we do. Our aim is to be a trustworthy partner to all of our stakeholders.
Topcon Healthcare is the eye health brand of Topcon Corporation
Topcon Healthcare sees eye health differently. Our vision is to empower providers with smart and efficient technologies for enhanced patient care. Keeping pace with the ever-changing landscape of the healthcare industry, we offer the latest integrated solutions including advanced multimodal imaging, vendor-neutral data management and groundbreaking remote diagnostic technology.
For over 89 years, Topcon Corporation has led the way with game-changing technology in the fields of surveying, agriculture and ophthalmic instruments.
Our product line comprises one of the largest selections of precision instruments from a single manufacturer, and we are known for our expertise in automation that disrupts long-established processes.
Our eye care business is focused on developing products for a wide range of applications including imaging, diagnostic, refractive and surgical solutions.
In the news
Practices that think about myopia as a disease – and…
Topcon Healthcare, will host a two-day virtual symposia and expo…
Topcon RDx® is an innovative eye health exam platform that…